During colonial rule in Africa, thousands of cultural artefacts were plundered. African countries want them back and major museums across #Europe have agreed to loan the famous #Benin Bronzes back to #Nigeria. Now #France has launched a report calling for thousands of African art in its museums to be returned to the continent.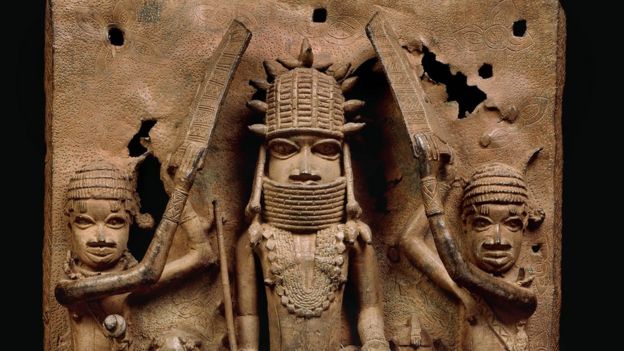 The Benin Bronzes, which are actually made of brass, are a #collection of delicately made sculptures and plaques that adorned the #royal #palace of the Oba, Ovonramwen Nogbaisi, in the Kingdom of Benin, which was incorporated into British-ruled #Nigeria.
They were carved out of #ivory, #brass, #ceramic and #wood.
Many of the pieces were cast for the ancestral altars of past #kings and #queen mothers.
In 1897, the #British launched a punitive expedition against Benin, in response to an attack on a British diplomatic expedition.
Apart from bronze sculptures and plaques, innumerable royal objects were taken as a result of the mission and are scattered all over the world.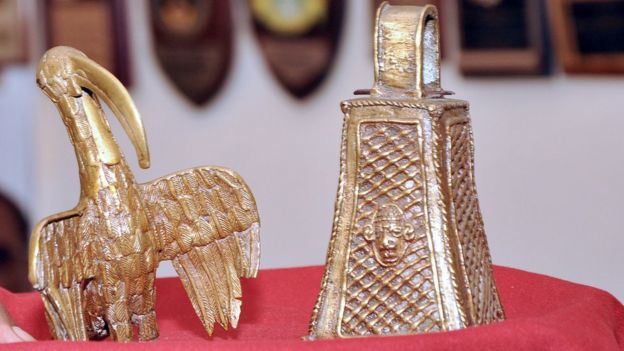 The British #Museum in #London says many of the objects from Benin in its collection were given to it in 1898 by the Foreign Office and the Lords Commissioners of the Admiralty.
In October, top museums in Europe agreed to loan crucial artefacts back to Nigeria for the new Royal Museum, which it plans to open in 2021. #IAmTheSonOfAfrica #History
https://www.bbc.com/news/world-africa-45406557